7 Best Tradeshow Marketing Practices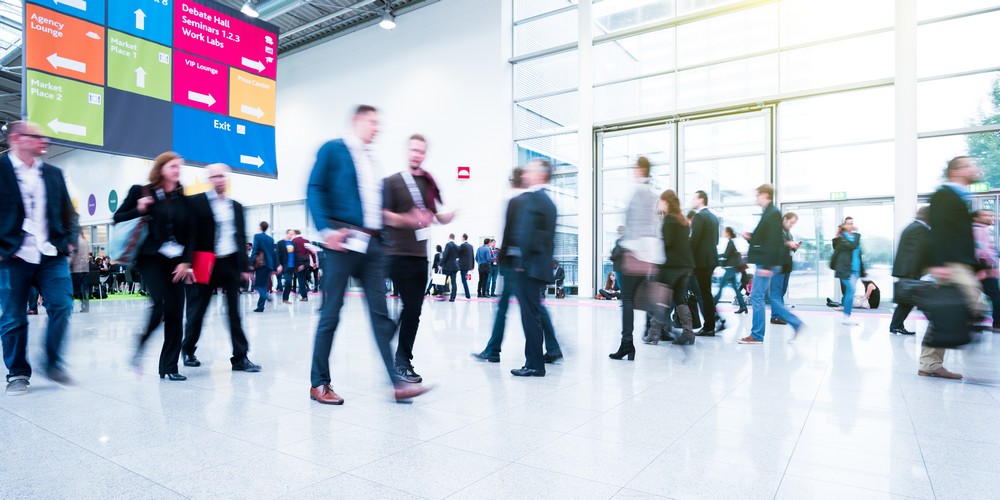 7 Best Tradeshow Marketing Practices
We know that preparing for a trade show can be a lot of work and almost as hectic as the trade show itself. When planning for your trade show it is important to think about what strategies and goals will maximize your efforts, time, and successes during, and after, the show. Whether you are attending a trade show to generate leads, sell products, gain recognition, or learn about other big names in your industry, it is important to walk into a trade show focused and prepared. To do so we have compiled a list of the 7 most important practices to get the most out of your next trade show.
1. The importance of why
According to well-known marketing expert, Simon Sinek, one of the most important questions that every company needs to ask itself is why? Every choice a company makes should be focused on its why. Once you understand your motivation for doing something, you can begin to plan the what's and how's. Asking yourself why you are attending a trade show will help you determine how to execute your goal by targeting a market audience or gathering leads.
2. Have an agenda
When planning your trip to a trade show make sure to decide in advance whom you want to see. If you plan on meeting with important customers or anyone you think will help expand your business, make appointments to meet with them. Attempting to find down time during the show will prove difficult and ineffective. Making appointments ahead of time will guarantee you are making the most out of your trip and talking to the right people.
3. Track your success
In addition to having a focused goal you should have a way of tracking your success, specifically in the area of lead generation. You can do this in multiple ways. You can create a landing page on your website with information that visitors to your booth are encouraged to visit. Have a contest in your booth to encourage booth attendance. Also, create a hashtag to use on social media that can be used by the workers in your booth as well as, visitors
4 Know who is in your booth
Consider your goals going into the trade show. Whether it's to make sales or generate leads, think about who is best suited for the task. Know the strengths and weaknesses of your team. Always make sure you are bringing the right employee for the job at hand.
5. Always follow up
Make sure you are following up with potential leads. In this case, sooner is better. A follow up email reminds the customer of your company and gives them quick access to your company's site. A follow up email should be within 5 days at the latest.
6. Mind your resources
Be careful not to do too many giveaways. Giveaways to unqualified leads can be a waste of resources. While it is important to talk to everyone that comes to your booth, make sure you are identifying the legitimate leads that are coming to your booth.
7. Reflect
After the show it is important to go over the results with your team. Discuss the things that you think went well, went not so well, what you can do better in the future, what you noticed competitors doing well etc. Be sure to take diligent notes at this session, as they will be important for planning your net trade show trip

---